MURANO GRANDE SOUTH BEACH
400 ALTON ROAD
True to its name, The Murano Grande is a large complex consisting of three interconnected, cascading towers. The building was constructed in 2003 and it's sleek and elegant design stands out even in the vibrant "South of Fifth" district of Miami Beach.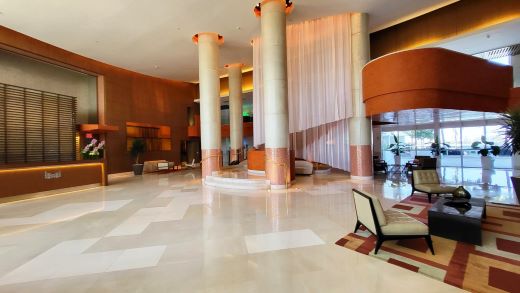 A Look Inside
Residents and their guests are greeted by a massive lobby and lounge that totals 4,700 square feet, with a beautiful curving staircase that leads to a second level topped by soaring 23-feet tall ceilings. Private and semi-private elevator lobbies lead to safe and secluded unit entrances.
There is a resort-style pool and sundeck that overlooks the Port of Miami, state-of-the-art multistory fitness center, world-class spa, and lighted tennis court.

Management is onsite at all times, as are desk security officials and complementary valet parking personnel. The Murano Grande's building amenities and services will suit the most discerning tastes and cater to your every need. This condominium's residences are elegant, modern, and comfortable.